ReBALANCE RETREATS
Starts on Sunday, 09/12/2018
Price from 79.00 €
Description:
- ReBALANCE RETREATS -
"Life is like music for its own sake. We are living in an eternal now, and when we listen to music we are not listening to the past, we are not listening to the future, we are listening to an expanded present." Allan Watts
Join us for listening and experiencing present moment glimpses! In our work, we are mainly in a doing mode, always pursuing for faster or better, often chasing to catching our breath. At the intersection between work and private commitments we are pushing ourselves experience our limits. We constantly  find ourselves ON – on continuous connectivity, on multitasking demands, email or instant messaging. As a result, we find difficult to SWITCH OFF from the doing mode. This constant external focus has impact on our well-being, concentration ability, relationships or even physical suffering. 
What about spending one day just with your INNER WORLD – without no mobile phone, no email and no social platforms use but just  SENSING, FEELING, NOURISHING & BEING PRESENT.  The Re-Balance Retreats are based on the four pillars of the our ReBALANCE Program.
Our ReBALANCE Retreats aim to provide you with an opportunity to step beyond the daily routines, to-do lists or automatic behaviour and experience an encounter with the fragile & strong, harsh & compassionate YOU in front of the screen of thoughts and feelings passing by.
You will find out by the end of the day that we are all experiencing the same kind of perceptions and, we all share a deep desire: to be happy and well!
citySTILLE – this unique city oasis of stillness easies the process of tapping into your peace, calm, love and equanimity oasis within. Dates: 09.12.2018 Half-day / 09:00 – 13:00 27.01.2019 Full-day / 09:00 – 16:00 / 16:30 24.02.2019 Full-day/ 09:00 – 16:00 / 16:30 Orientative Program:http://www.citystille.com/wp-content/uploads/2018/11/ReBALANCE-RETREATS-PROGRAM.pdf
Guidance: Nicoleta Pfeffer-Barbela, Cert. Meditation Trainer & Speaker, Founder of citySTILLE. Pricing: Half-Day Retreat – Euro 79,- encl. MwSt. Half-Day Retreat – Euro 129,- encl. MwSt.
For your best experience, the retreats will take place with minimum 5 and maximum 8 participants. Email: info@citystille.com I T. +436647667070 I RESERVE YOUR PLACE.
WANT TO JOIN: SEND US AN EMAIL at info@citystille.com and we get back to you with all the details. Thank you!
Trainer :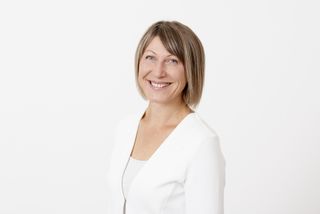 Nico
Nico is the inspiring founder of citySTILLE – Mindfulness Center Vienna, a concept and a place that aims to increase well-being within the city landscape. After an extensive experience in implementation of development projects with focus on microfinace & social banking, Nico followed her passion and early interest for contemplative practices and 2015 created citySTILLE Mindfulness and Meditation oasis with a deep interest in a lasting welfare, happiness and mindful, authentic connections between everyone sharing this city SPACE and more. As a certified meditation instructor she focuses on mindfulness meditation and her offers address individual, groups and leadership/organisational contexts.
Termine:
| | | | | |
| --- | --- | --- | --- | --- |
| 1. | 09/12/2018 | 09:00 - 13:00 | Hollandstraße 18, 1020 Wien | Nico |
| 2. | 27/01/2019 | 09:00 - 16:30 | Hollandstraße 18, 1020 Wien | Nico |
| 3. | 24/02/2019 | 09:00 - 13:00 | Hollandstraße 18, 1020 Wien | Nico |
| 4. | 24/03/2019 | 09:00 - 13:00 | Hollandstraße 18, 1020 Wien | Nico |
* All prices including VAT