Neuro Yoga - Relaxing the Nervous System
Starts on Saturday, 11/09/2019
Price 35.00 €
Description:
Yoga – an integrated practice to regulate our nervous system
NeuroYoga blends the latest neuroscience, yoga Asana, Pranayama and meditation to improve your well-being and experiencing yoga on a different level.
Yoga, especially at the beginning of our path,when most of us focus on asana, is felt primarily on an anatomical level. However, even at this early stage , the effects go deeper: they involve our physiology in ways that can help to regulate our digestive, respiratory, hormonal and cardiovascular systems.
Modern neuroscience has caught up with ancient yogic wisdom, revealing that yoga, meditation, and mindfulness improve your brain, makes you stronger, healthier, more relaxed, and more capable of self-actualization.
This happens mainly by means of rebalancing our autonomic nervous system which, due to receiving a growing number of stimuli in our daily life,might be stuck in a state of constant sympathetic (or parasympathetic) activation.
In this workshops we look at a variety of tools proven to help alleviate physiological symptoms like sleep disturbances, elevated blood pressure, states of perpetuate agitation or gastrointestinal distress. The tools encompass asana, pranayama, meditation and relaxation techniques.
Duration: 3 hours Level: This workshop is open to everybody with a basic knowledge of asana. First experiences with meditation or breathing techniques are helpful.
Teacher :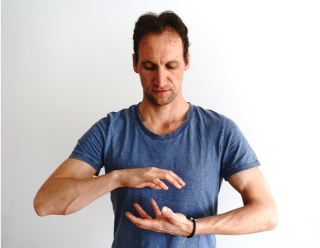 Timo
During the revocery process from a knee injury after many years of playing soccer emerged the desire for a more mindful behaviour toward my own body. This was what initially made me try Yoga. At first I took it merely as a physical practice that quickly increased strength, flexibility and the sense of balance. The next step in my yoga path enabled me, amongst other things, to explore – and sometimes even change - patterns of movement, thinking and behavior. By now Yoga for me is an ongoing process that involves body and mind and is capable to affect any aspect of life positively, if we allow. In my classes I intent to create a save and quiet environment for my students so that they can make their own experience during a practice that can be both challenging and relaxing.
Dates:
| | | | | |
| --- | --- | --- | --- | --- |
| 1. | 11/09/2019 | 14:00 - 17:00 | Kuttlerstraße 21, 91054 Erlangen | Timo |
* All prices including VAT